This site requires Macromedia Flash:
Get Macromedia Flash.
If you have Flash installed (you'll get this message if you don't have the most current version), click to view gallery
Wedding photojournalism
Los Angeles Wedding Photojournalism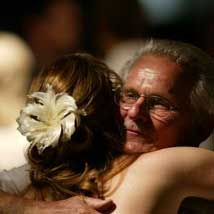 Wedding photojournalism, or commonly referred to as PJ by photographers, is based on the idea of using photography to capture the day with minimal influence from the photographer. Wedding photojournalism (Orange County and Los Angeles are the areas I service) is becoming quite popular due to the unscripted, natural reactions that brides and their family and friend give during the course of the day. Instead of the someone asking the subject to "say cheese," the subject is often captured from a distance to reveal genuine emotions. Be careful of the varying degrees of wedding photojournalism, where some acheive it through what is called posed wedding photojournalism. This still involves the photographer barking many orders throughout the day and also requires acting on the part of the couple.
Orange County Wedding Photojournalism
Documentary Wedding Photography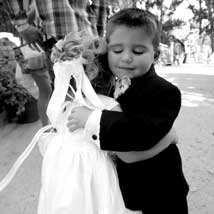 Documentary wedding photography is basically documenting the day like a news event. This mostly involves photography that is not artistic and the point is to capture the day just like a bystander would see it. Documentary wedding photography differs from wedding photojournalism in that it is usually less artistic and more about the images speaking for themselves.
Popular Pages:
Wedding Photography Gallery
Wedding Advice Articles
Sports Photography Gallery
Artistic wedding photography
For Los Angeles wedding photography (Orange County), wedding photojournalism (Los Angeles), wedding photojournalism (Orange County), wedding photography tips, call Gavin at 323.605.4224 to book a date. I specialize in digital contemporary wedding photography (Los Angeles and Southern California).
I also do corporate event, red carpet, concert, fashion, family portrait, sports, professional engagement, and family photography. I shoot only using Canon digital cameras with "L" lenses, which leads to a quick turnaround time for the digital negatives without a compromise in quality. All of my photographs can be blown up to 8x10.