JG Wedding Photography
Candid Wedding Photojournalism
Welcome to Gavin Photography, where you can find galleries of photography, advice articles and photography tips, and information on booking services. My style is very candid, unique, and photojournalistic, which means a minimal intrusion into your wedding day.

As other brides have told me, the general order that brides want information is like so:


Gavin photography services anywhere in Los Angeles or Orange County (most of Southern California) without any traveling charges.
What is wedding photojournalism?
Los Angeles Wedding Photojournalism (Orange County)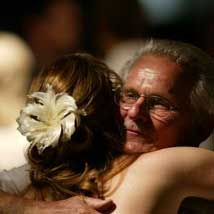 Wedding photojournalism (Orange County and Los Angeles is is covered for free by Gavin Photography) is becoming an increasing trend in the wedding industry. It branches away from traditional photography and the intrusion that is involved. Traditional photographers create bridal images that are mostly posed and scripted. This is often seen in "formals," where the photographer takes posed pictures of the entire family and bridal party together. Photojournalism, on the other hand, allows the day to pass by as usual while the photographer captures bridal images without any involvement in the composition of the photograph. Wedding photojournalism is derived from news photography (where the photographer captures an event like a watching bystander) and sports photography (where one obviously does not pose an athlete in action). Photographers from these fields have filtered into the wedding industry and created a great new approach to capturing your wedding day. Contact me if you are curious about Orange County wedding photojournalism (Los Angeles).
Contemporary Wedding Photography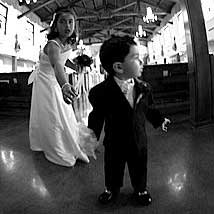 Contemporary wedding photography involves having the cutting edge in photographic techniques and styles. Currently this involves informal photojournalism (whether posed or not) that gives more genuine emotions and reactions. From here artistic styles may or may not be applied to the original image to enhance the effect of the photograph. Most of comtemporary wedding photography aims for candid shots from a distance, usually catching original moments.

Posed photography, such as in formals, are usually only for family portraits. Even bride and groom pictures are done using posed photojournalism, where the photographer instructs the couple initially and then captures the couple being natural in that position. Here in LA (Los Angeles) and OC (Orange County), photographers at the high-end all use posed photojournalism combined with photojournalistic candid photos and artistic, dramatic perspectives.
Digital Wedding Photography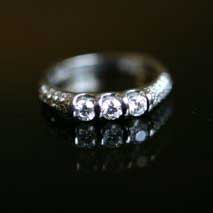 Digital photography vs. film is a big deal for most brides choosing a photographer. Really, it should not be any issue at all. Digital wedding photography has many benefits that increase workflow and ease of use, which hopefully leads to better photographs. This really depends on the individual digital or non - digital photographer.

Advantages of digital wedding photography include faster post-production (no film to scan in digitally), ease for posting online, negatives in the form of a DVD, and more photos that can be taken on the day of the wedding. Digital wedding photographers have been known to take up to 3,000 bridal images on a single day. For non - digital wedding photographers, no one would ever use up almost 100 rolls of 35mm film in one day.
Artistic Photographic Style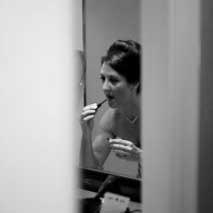 Artistic wedding photography is generally opposite to documentary wedding photography. It involves artistic angles and lighting that pull more out of the picture than usual. This also involves more post production to stylize the photos, such as with black and white, sepia, glows, selective colors, and vignetting.

Black and white is not necessarily artistic photography (since it is the original medium of photography) but can be used in varying ways using digital techniques to create something more artistic than the original image. You can see here my explanation on Black and White wedding photography . You will find that most photographers in LA and OC use B&W effectively in their portfolios.
Informal, Documentary Photography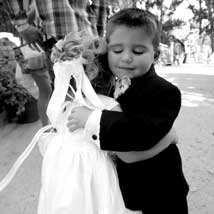 Documentary wedding photography is opposite to artistic wedding photography and it is correlated with informal wedding photojournalism. It mostly involves taking the pictures in a method to capture the day without any bias or modification.

For example, the first kiss could be a dreamy artistic photograph or dramatic artistic photography depending on the photograher's styles and post production. A documentary photographer would just concentrate on capturing the moment for what it is instead. This is wedding photojournalism that seeks for natural poses that happen naturally. Emotions are more accurate since they are genuine and not falsely acted out.


Popular Pages:
Wedding Photography Gallery
Wedding Advice Articles
Sports Photography Gallery
If you are looking for contemporary artistic digital wedding photography - Los Angeles, wedding photography - Orange County, wedding photographer - Los Angeles, wedding photographer - Orange County, wedding photography - southern California, wedding photojournalism - southern California (LA & OC), please feel free to call Gavin Photography at 323.605.4224.


Recent Locations