This site requires Macromedia Flash:
Get Macromedia Flash.
If you have Flash installed (you'll get this message if you don't have the most current version), click to view gallery
Digital Wedding Photography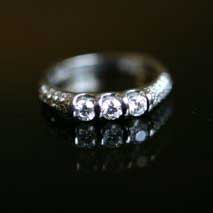 Digital wedding photography is often a point of confusion among brides, as is any new technology. The same thing is happening with HD packages for wedding videography. The beauty of digital is the flexibility and technological advances that it provides. This means faster workflows (which means you get photos more quickly) and easier post production. When used effectively, corrections such as contrast, levels, colors, and sharpening can be used quickly to enhance your photos. During the day of your wedding, the photographer can take many more pictures and just delete the images that aren't needed. Instant feedback quarantees that mistakes are not seen in prints days after the wedding.

Really, digital wedding photography should be embraced as a new means to capture your day with the many benefits that it offers. But this comes with the understanding that the photographer's skill level is way more important than the hardware they use. Digital makes documentary and artistic wedding photography easier if and only if the photographer is truly a professional.
Digital vs. Film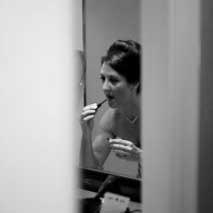 The big debate of Digital vs. Film for wedding photography can be summarized by this:

| | | |
| --- | --- | --- |
| | Film | Digital |
| Image Feedback | Slow - Several days | Fast - Instant |
| Number of Images | Less - Limited by ~32 shots per roll | More - from 100-1000 images per card |
| Sensitivity to light | Harder - depends on roll of film can't change without changing film | Easier - Instant change within camera sensor |
| Flash lighting | More setup time - Needs a light reading | Less setup time - Easily done with a test shot |
| Quality of Image | Better - Better than digital on average | Worse - expensive for sensors that are at film quality |
| Post Production | Slower - Requires scanning | Faster - Goes straight to the computer |
The honest truth is that the skill level of the photographer matters more than the tools that they are using. Digital wedding photography is really limited only by the user of the hardware. I have seen film photographers that do not need the advantages of digital to make amazing photography. Traditional non - digital wedding photographers use film, but using film is not a limit preventing contemporary wedding photography.
Popular Pages:
Wedding Photography Gallery
Wedding Advice Articles
Sports Photography Gallery
Contemporary wedding photography
For Los Angeles wedding photography (Orange County), wedding photography tips, Los Angeles wedding photojournalism (Orange County), call Gavin at 323.605.4224 to check for your availability in Southern California. I specialize in Orange County wedding photojournalism (Los Angeles too).