Wedding Photography Packages and Prices
My pricing is pretty simple. A La Carte. No surprises.
Just Me $3000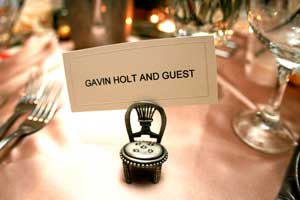 8 hours of coverage

Overtime up to 12 hours. Engagement session is discounted at $400.

Online galleries

Selected and processed photographs are posted in galleries.

Couples subject to screening

I screen my prospective clients to ensure compatibility. This means if I do not believe we are a good match, I will respectfully decline and refer you to another photographer that will suit your needs.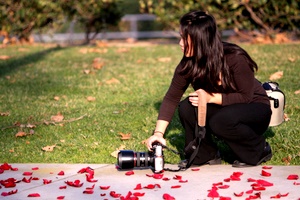 8 hours of coverage

Overtime up to 12 hours. Engagement session is discounted at $400.

Rocks with her own style

Just check out her blog and you'll know what I mean
From there you can see awesome blog entries.
Both of us for Photo $4500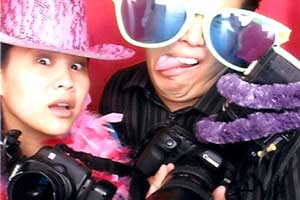 Both of us

We work well together. More angles. More images. Both styles.

Same package as above

Both of us on the wedding day.

Free Engagement Session included

Recommended for:

Larger weddings, extra coverage, bride preparation and groom preparation at different locations, restrictive ceremonies (often with Catholic ceremonies), or just because!
Both of us for Photo and Video $6000
We are now doing video!

Judy and I work together as a team to do both photo and video.

Sweet and short video

It's a well-edited short video that gives a nice taste of the wedding, especially online.

Here's a taste! Look at the video to the right →
You can also see more here
Book $1500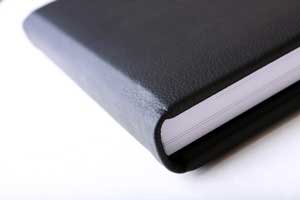 12" x 12" Magazine Style Leather Album

100% full-grain leather. I like larger books. They show images the way they were meant to be shown.

Quality Printing

Fuji Crystal Archival Paper with RA-4 Printing

Designed digitally by us

Pages average around 30, but we leave it open to make sure we aren't pressured by price. So whether it's 27 or 33, it's because we think that it best represents the photos.

Additional Books

$1000 each after the first book.* Usually ordered for the parents.

See more

See more images here
Other Pricing (Engagement, Destination, and Family Photography)
Engagement Photography

Price: $400 when purchased with a package above, $800 a la carte (w/o taxes). Includes digital negatives (anywhere from 300-1000) and 50-100 processed photos (what you see online in the blog). Call for details.

Family Photography

Price: $500 (w/o taxes). Includes digital negatives (anywhere from 200-600) and 40-80 processed photos. Here is an example of family portrait photography, including both posed and photojournalistic shots.

Event Photography

Price: Call 323.605.4224 for quote. I do any type of event, such as birthday parties, bar (or bat) mitzvahs, funerals, quinceanera or sweet 16's, corporate events, and red-carpet coverage.

Destination Wedding Photography

Package prices are the same. I do destination weddings anywhere in the United States and in some non-US locations. Pricing is the same as local wedding photography packages with an additional $300 per day of travel and all travel expenses covered.
* additional books must be the same design as the first
For Los Angeles wedding photography, Orange County wedding photography, and digital wedding photography, call me at 323.605.4224 to book a date or ask any questions that you may have, including any questions on my wedding photography prices or wedding photography packages.