Event Photography
Los Angeles Photography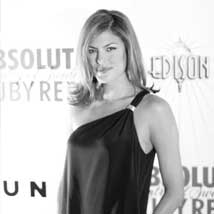 From red carpet coverage to christmas party to corporate to graduation events, photography of events is essential to remembering and spreading publicity of an event. Event photography works with many mediums, from magazines to newspapers to websites. Good photography will make those photos stick out from the rest in the same publication.


I can be flexible, varying from pure documentary photography to artistic photography in the coverage of an event. Different events require different types of photography (Los Angeles events range from fashion to music to celebrities to nightlife). I am more than capable to cater to these specific needs. Also, my photojournalism tends to add more intimacy and authenticity to my event coverage.


As a professional photographer in Los Angeles and Orange County, I'm used to the nightclubs and bars, social scenes, and hundreds of other promotional events that occur. All of them need media coverage of sorts. Feel free to call me at 323.605.4224 if you need your event photographed.



Orange County Photography
For corporate event photography, corporate photography, concert photography (Los Angeles), call me to reserve a date or ask questions about anything I do or provide.