December 23rd, 2008 | Published in -Notices- | 14 Comments
I am now offering albums (finally)!
Judy and I, after much conversation with previous and future couples, have decided to go with one price.  This is currently at $1500 for the first book and $1000 for each additional book.  By keeping it simple, everyone gets a great album that isn't bound by page restrictions and what not.  This is the general spec:
100% Leather, Guaranteed by the album company for life from defects
12″ x 12″ – the larger size makes sure that the photos are seen the way they were meant to be.  8″ x 8″ is an option, but it makes the images "pop" less.
Around 30 pages – when Judy and I make these albums, we can care more about telling the story and arranging composition.  It might be 27.  It might be 33.  But by putting it in our hands we make decisions that are best for the album (not for price limitations or cost efficiency).  For example, I won't be afraid of using one image for a full spread (if I had to squeeze 50 images in 20 pages I'd be thinking more about real estate than art composition).
We design initially (with any special requests in mind).  From there you guys can swap out up to three images before printing.  This ensures that we design the album and choose the images we think are artistically the best, while you get the final say (and you make sure no wedding crashers end up in the album).
Here are some images I took of our sample album.  This is the outside and the black leather option.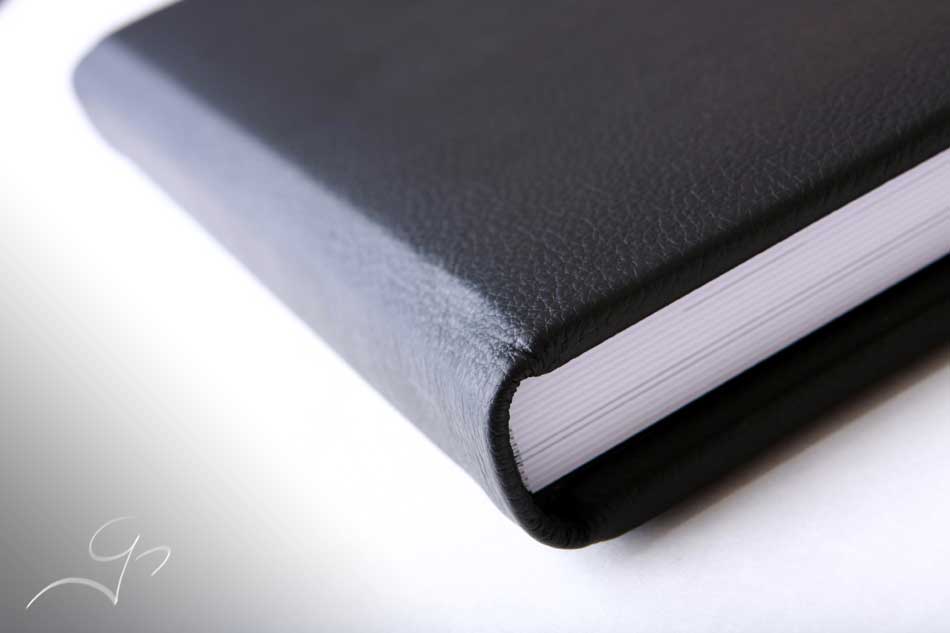 Here is a full page spread of one of my favorite images from that day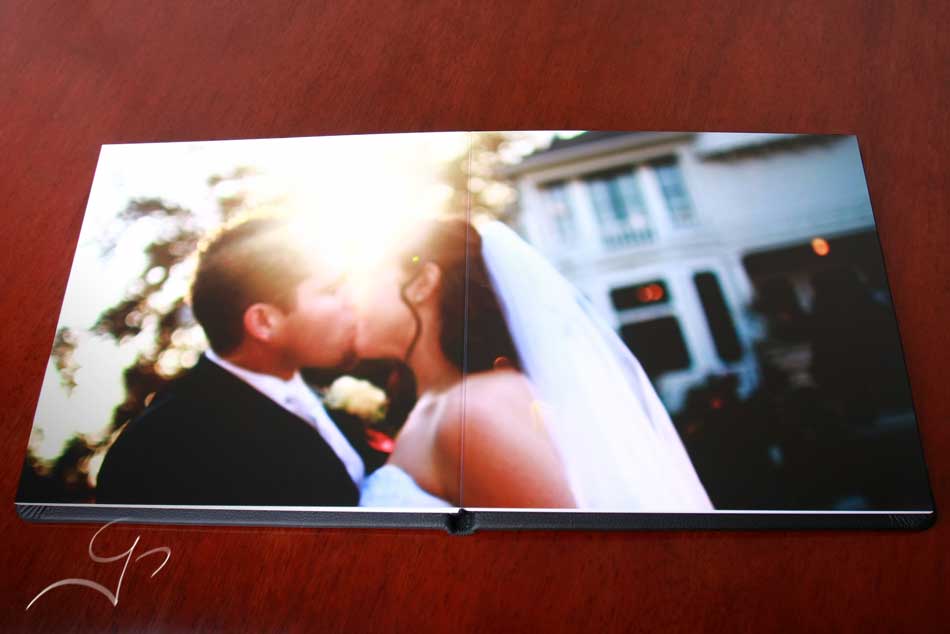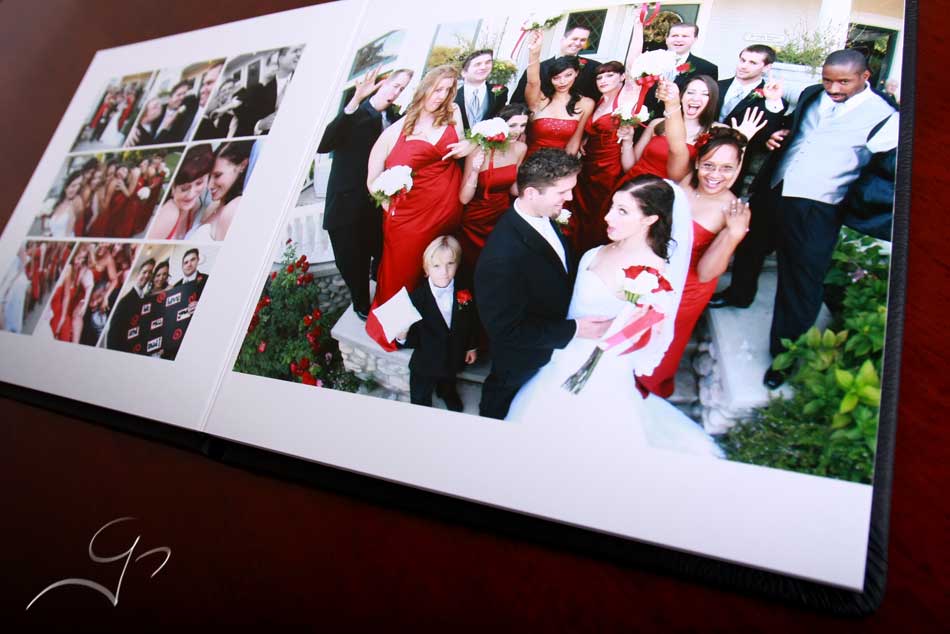 I love the trio in the next image.  Not every album will have that exactly, but we layout each album based on it's unique images.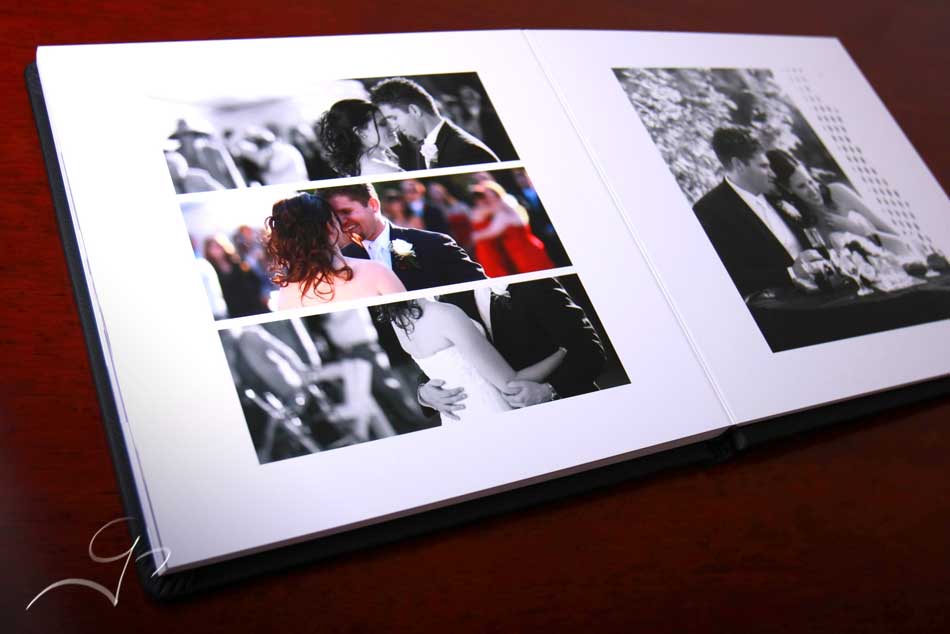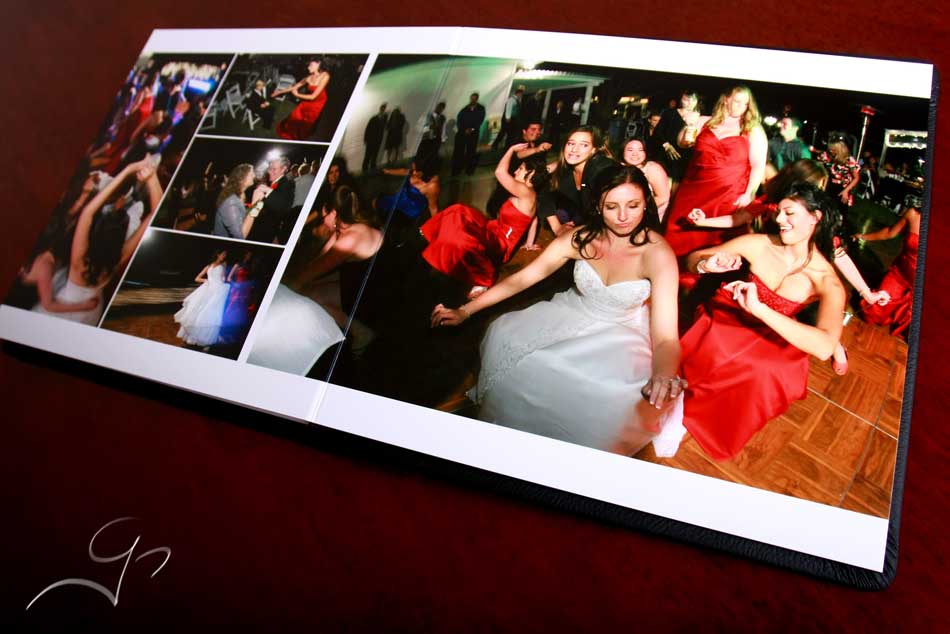 Let me know what you think.