September 4th, 2008 | Published in Commercial Photos | 4 Comments
Tonight we did a fun photo session of a Z with Doug of Furious Photographers.  Using strobes and flashlights, we busted out some wicked lighting.  All these images have had only mild post done to them, specifically contrast.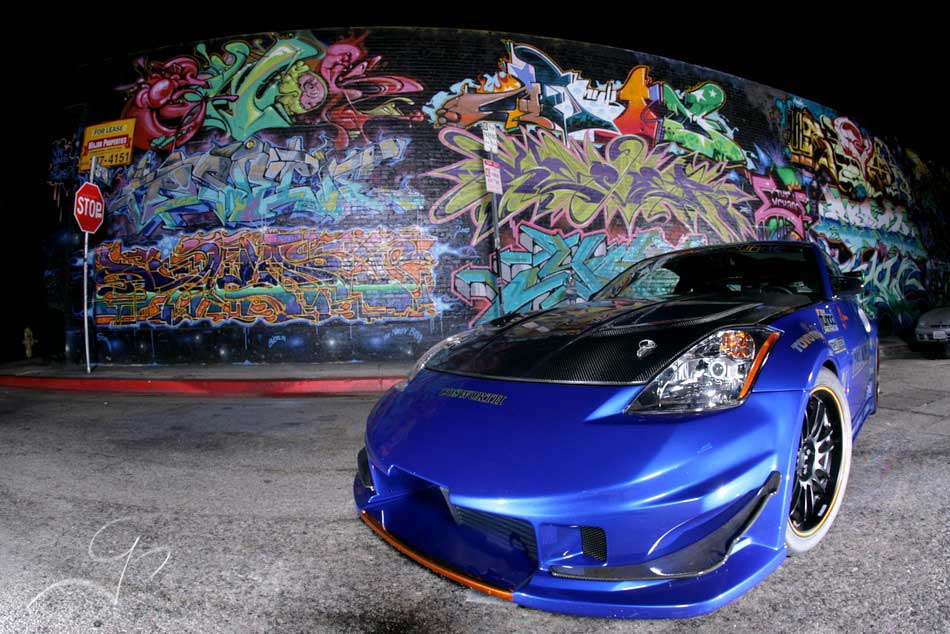 That last one was not photoshopped.  Strobes under the car knocked out the shadows, giving it that floating look.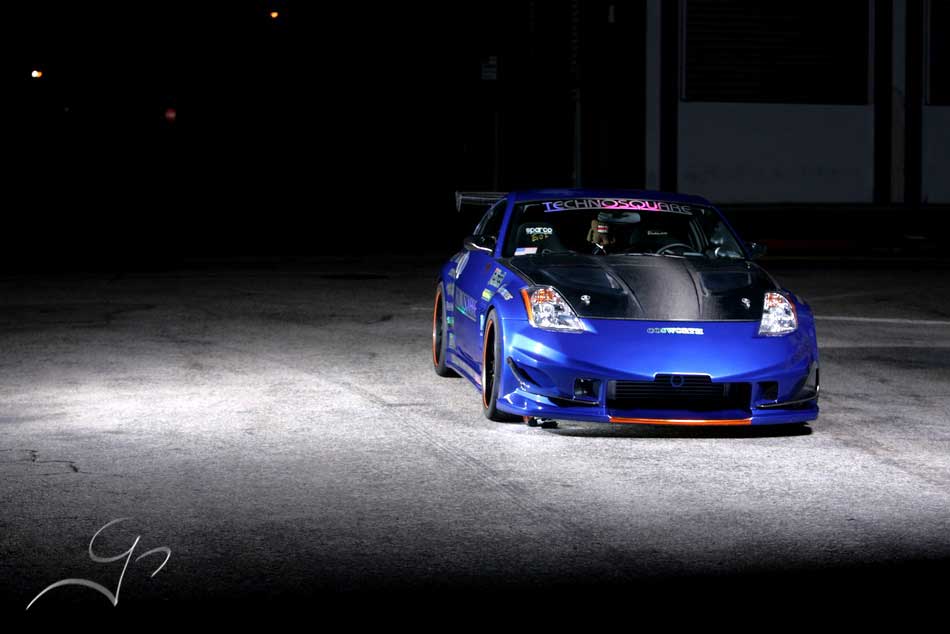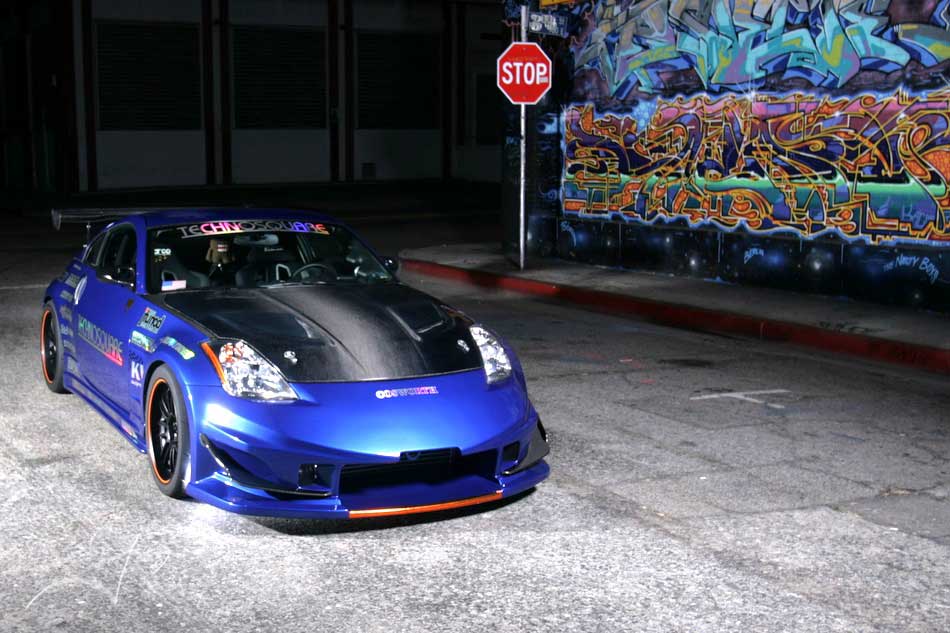 Here's Doug busting out some low-angle shots of the rear.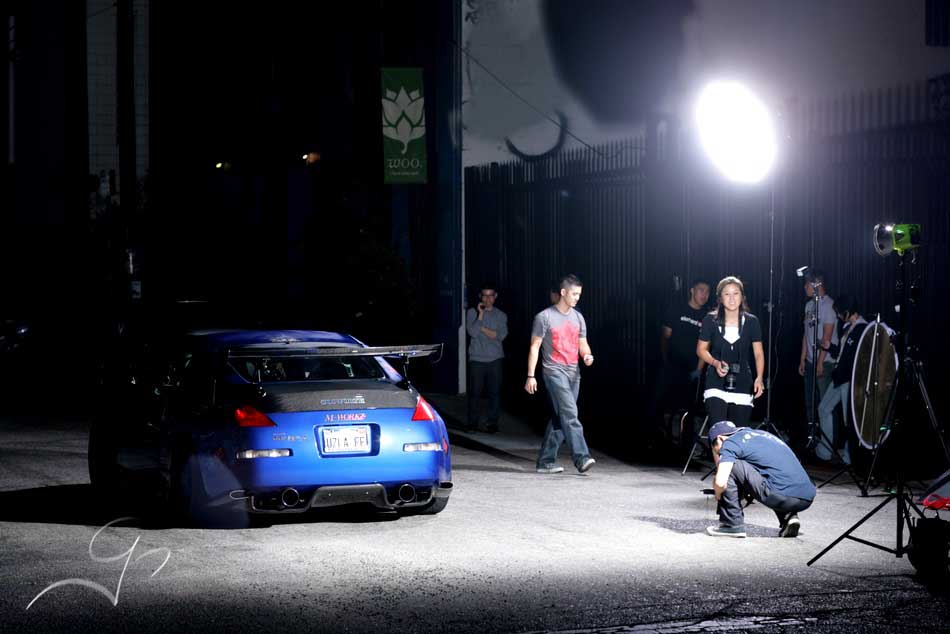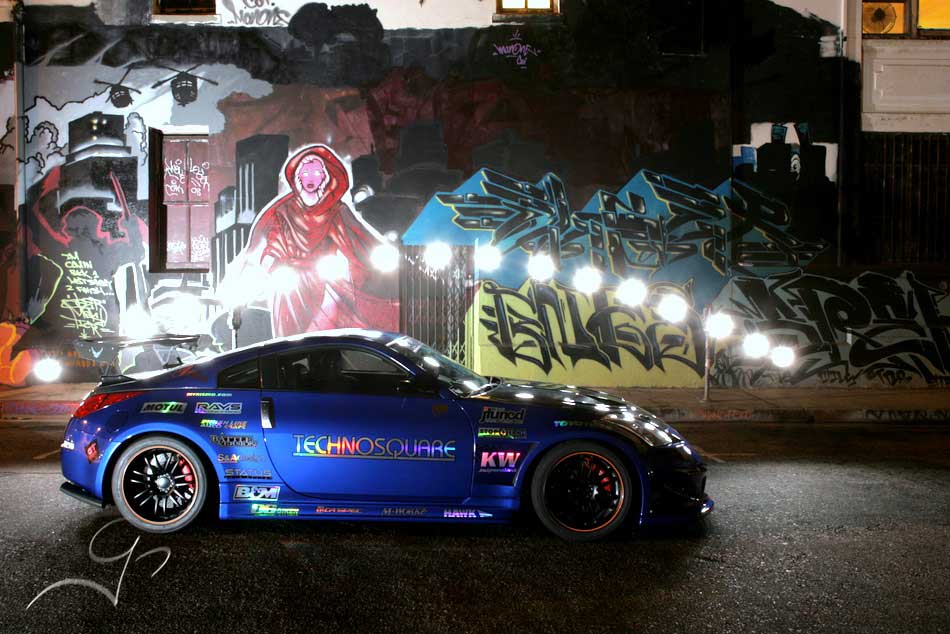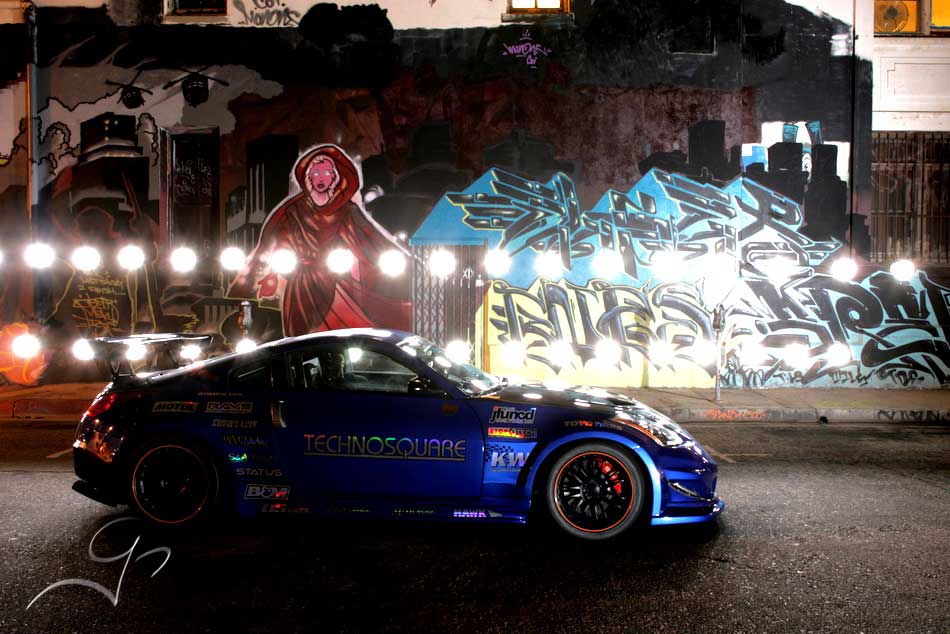 My personal favorite is this light-painted one.  NO PHOTOSHOPPING.  I only adjusted the contrast, since the lighting pushed the levels brighter.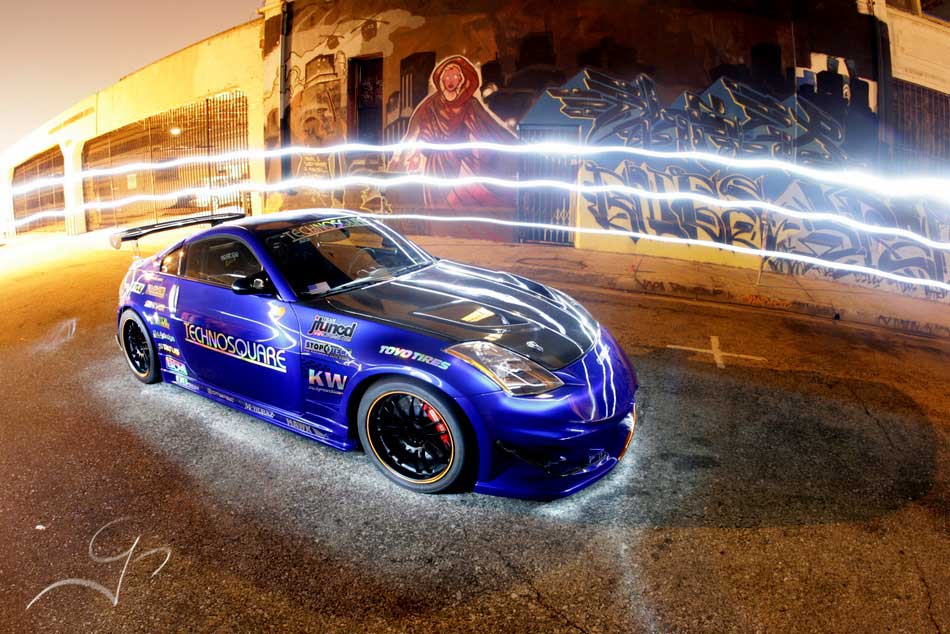 Locations: Downtown Los Angeles