October 29th, 2007 | Published in Personal Stuff | 5 Comments
Well, actually it was only $45 without the camera…
I used my Canon 40D with the 16-35mm f2.8 and a 580ex flash, which all total to more than $3K. I wanted a way to incorporate my camera into the costume to take pictures in a fun way. My girlfriend said, "Why don't you put it in a stuffed animal?" and I was like, "Yeah, I'll be in pajamas and take pictures out of his butt…"
This was the unintended affect of shooting out of his butt (photos by a friend)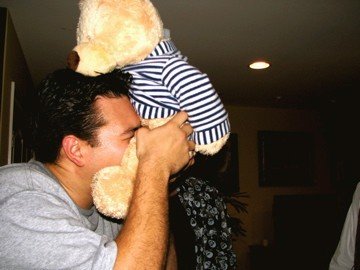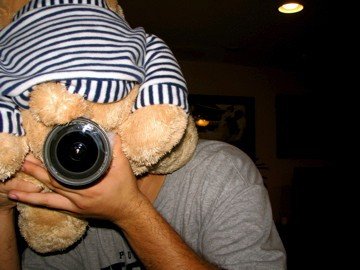 I forgot that my face would be in his crotch the whole night. Everyone thought I was either a pervert or a child molester. Great! But at least I got to take my camera to a bar with NO hassles at the front door.
Here is the front before and after lifting the front flap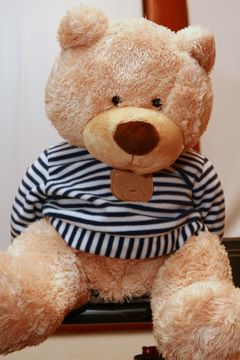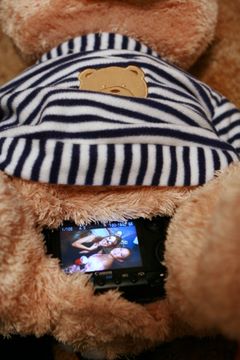 Here is the back, including the IR sensor port made with a toilet paper tube. I could lift the back of the shirt to all IR light metering and focusing if it was too dark.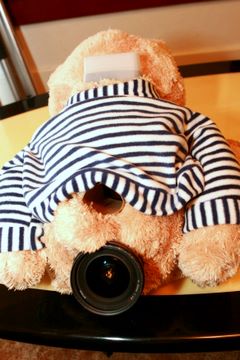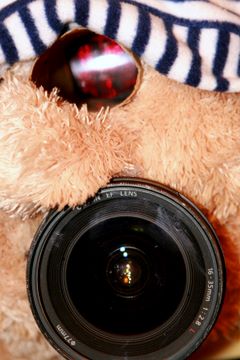 And here is where the flash with a plastic omni-bounce attached came out of the back of his neck. This gave overhead bounce lighting that made the pics look much better than all the point and shoots.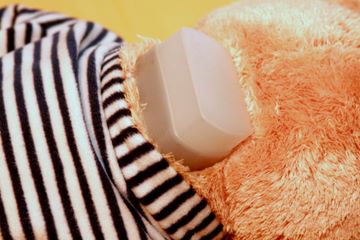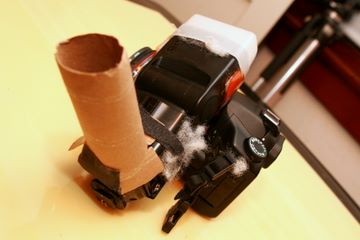 Note that I had to insert the two parts separately and attach them inside of the bear. Here are examples of it in action. Notice the overhead lighting and soft shadows (compare that to the flat flashed look of point and shoots). Oh yeah, looking at a bear's butt made almost everyone laugh or smile and made the camera less intimidating than it usually is.